Projector Finder »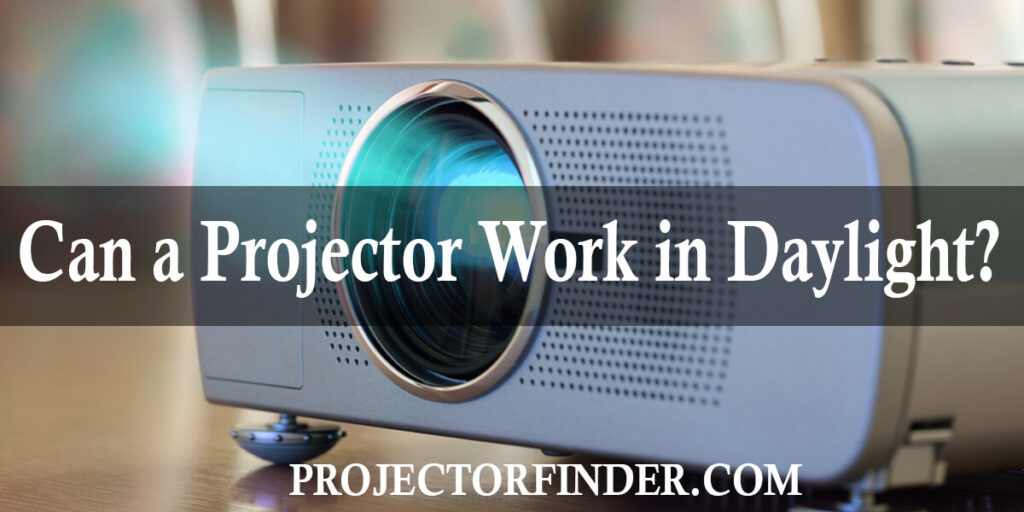 It is a tricky question to ask; can a projector work in daylight? And the answer is also a bit technical. Before getting into technicalities, we would like to assure you that yes, you can place a dark screen outside to make the projector work in daylight. Otherwise, setting a projector in daylight is never a good idea. You would need thousands of lumens to make the projector work in daylight. Else, you will see colourless and fade visuals, and we know how annoying it is to look at blurred and faded visuals.
Here we will guide you on how you can make a projector work in the daylight. So, let's get started by answering a common question: Is it possible to make the projector work in daylight.
Is it Possible to Make A Projector Work in Daylight?
There would be two possibilities. Either you are placing a projector in the room where there is a lot of exposure to the sun or setting the projector outdoors. In the first case, you can solve the problem by closing the doors and windows or by placing the dark curtains.
To place a projector outdoor, a bit strategy is required. You can achieve a projector's performance in daylight to its fullest if you put it in a little shady area—the brighter the projector, the better the visual quality. To make your image visible in daylight, you would need 2500-3000 lumens. Hence, any projector with high brightness in lumens will work well in daylight.
What Kind of Projector works well in Daylight?
If you are already clear that you want a projector for outdoors to enjoy movies or matches with your friends and family, select the projector accordingly that can at least emit 4500 lumens. This number of lumen will make your projector efficient for direct or indirect sunlight. The factors that determine the ideal lumens for a projector include the size of the screen and the amount of sunlight your projector would be contending with.
No projector is powerful enough to compete with the daylight directly, so instead of putting effort into managing the intensity of a projector's light beam, focus on refining projector screens more clearly. The angle of the screen placed plays a vital role in enhancing a daylight projector show.
How to Use a Projector Outside During the Day?
The essential element to look for in a projector for outdoors is lumens. Full or partial shade is ideal for projectors. You can build the shade quickly by using a sheet or a square awning.
Keep a short distance between the screen and projector. The longer distance will be interrupted by the sunlight.
Make the sitting arrangement closer to screens to get the roper image in daylight.
After making all the bodily changes, look into the configuration setting of your projector to minimize the flaws on the screen at daylight.
If you are placing your projector indoor where there is a lot of daylight, you can place darker curtains.
Increase the brightness level to maximum. For outdoors, use darker screens.
What to look for in a bright room or outdoors projector?
Though there are very few manufacturers who claim that their projectors perform well in daylight, it is wise to know the specs required of an outdoor projector to make an intelligent purchase so, here is the list of things to consider while looking for an outdoor or bright room projector:
High lumen projector.
High resolution.
Excellent overall picture quality.
Life of projector lamp.
Special features you require i.e. CFI or 3D.
Best Ambient Light Rejection screen.
Related: The Best Projector Under $200 of 2021
What to Expect When Placing a Projector Outdoors?
Low quality and prized projector can work well in the dark room, but even high quality and expensive projector might give up in daylight or direct sun exposure. So, having high expectations from any projector when placing outdoor in daylight is not fair.
No projector works at its fullest in the daytime, even a few claims to be, but honestly, the quality is way better in a dark room, which means that quality is compromised in daylight. So trust me when I say no projector can work in daylight at its best. Yes, you can make them work using some techniques, but they will compromise on visual quality.
Tips to Use a Projector Outdoors During Summer:
Using a portable projector screen outside to enjoy the weather to get rid of humid weather inside homes is common. As projectors are built to be worked in dark rooms, still we can make them work in daylight using the following tips.
Getting the Right Projector:
The right projector for outdoor purpose should have the following qualities:
4500-5000 lumens.
High Sound Quality.
Flexible connectivity options.
Getting the Right Location:
A projector needs to struggle hard to perform in daylight. It will not be able to deliver a clad picture if you place it in glare sunlight. So it is better to look for a shady area or else use sheets or a gazebo to make the projector perform better.
Weather Resistance:
It would help if you also made your projector place in a safe ambience apart from glare sunlight. It should be away from bar-b-que venues, pools, and bonfires. Not only glare sun but all these circumstances can make the projector heat up.
Also, consider the weather before making the arrangement outdoors. Of course, you don't want your projector and screen to be placed under rainwater. Electronics and rain can't go hand in hand, so it's wise to take precautions before time.
See also: The Best Projector Under 300 of 2021
Final Verdict:
It is a thousand dollars question to ask if a projector can work in daylight? And the answer we have given above that yes may perform while using some techniques and strategies, but no projector is meant to work in daylight. The visual quality will be compromised a bit anyway.
More Outdoor Projectors Posts: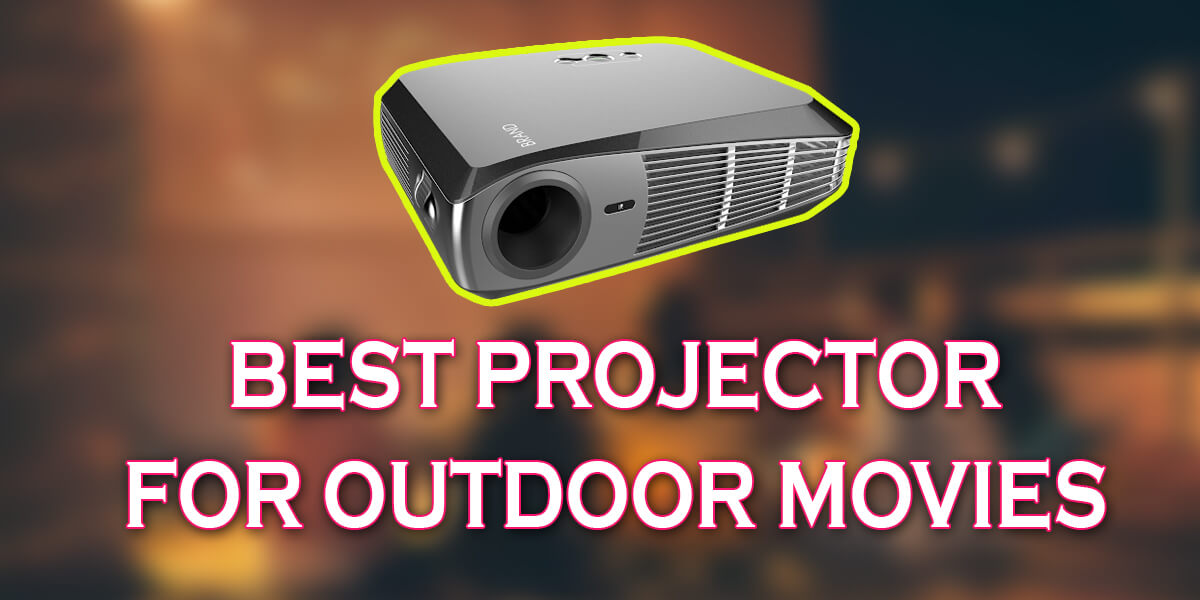 So, it's a summer night, and you need to invest however much time outside as could be expected, whether spent gaming, getting up to speed with shows, or viewing a film with the family. These projectors let you take the watch party outside. Projectors are likewise considerably more versatile and more straightforward to set up … Read more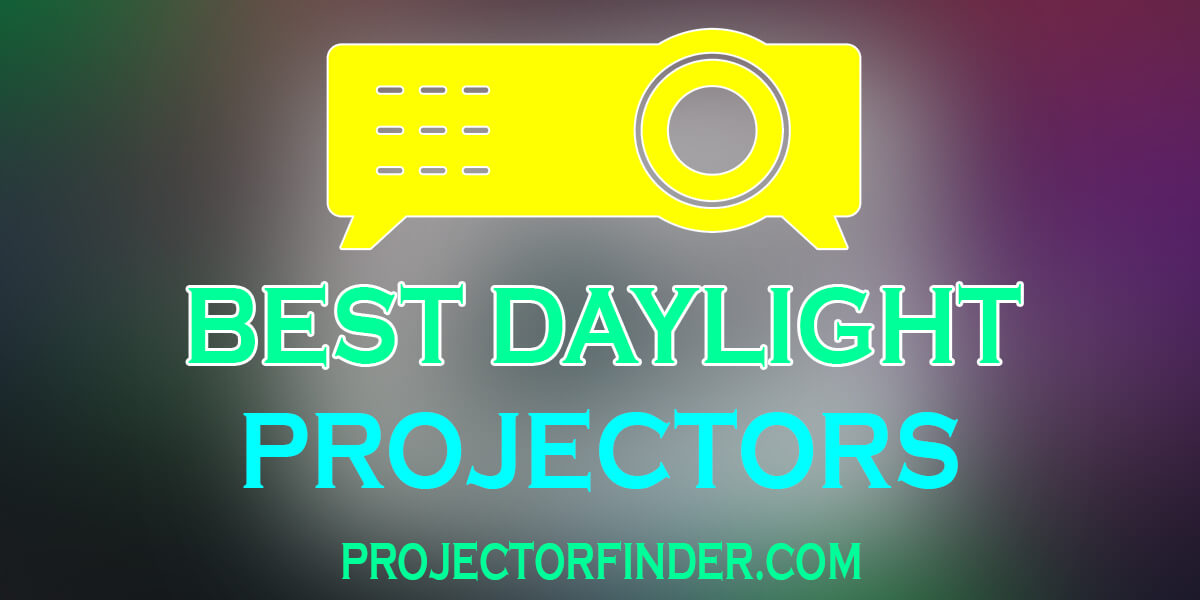 Projectors are usually regarded as either meant for stuffy and dark conference rooms or they're for those late movie nights with the family, however, as technology progresses, the concept of daylight projectors has also sprung up. This is for those times when your conference room or office is hard to darken completely and a lot of … Read more